Practise first aid skills
Once your group have learned a range of first aid skills they can practise them to check what they have learned and put their skills into action.  The activity ideas below can be used in group settings, they are interactive and fast paced to remind learners of what to do when someone needs first aid.
Learning objectives
Practise using first aid skills
Feel confident to help someone who needs first aid
Learn about helping others and kindness
Put your skills into action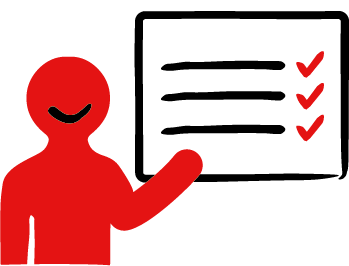 Practise activity ideas
Everyday items – mystery bag
Learners take it in turns to pull an item out of the bag, think about which first aid situation it could be used in and how.
Which first aid action should I take?
Learners move around the room with part of a learner skill guide to find a match between the first aid topic title and the correct key first aid action.
First aid carousel
In small groups, learners move around the room to different 'stations' that have been set up so they can practise how they would help in a variety of situations where first aid is needed.
First aid freeze
Call out the first aid topic, learners freeze in a position that shows how they would help in that situation.