Safety
Keeping yourself safe
When you help someone who needs first aid, you must keep yourself safe. This could mean looking out for any dangers, or making sure you're with an adult you know and trust to help you. Remember, you can always call for help if you need to.
Guidance regarding giving first aid in the current coronavirus situation can be found in our News section. Please always consider your own personal safety first when delivering first aid.
In these activities, you'll learn how to look out for some of the dangers that could cause an accident. You'll also practise calling 999, so that you can safely get help in an emergency and look at some safety scenarios.
Learning objectives
Learn and practise how to keep yourself and others safe
Learn how to care for yourself and others
Learn how to safely get help in an emergency, including calling 999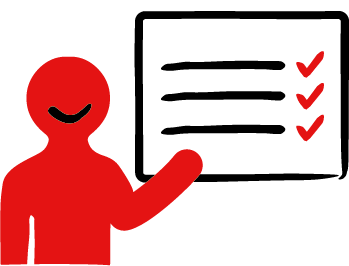 Can you spot the dangers? Open the photo and explore the kitchen.
Back
The best way you can spot a danger is by looking and which of these:
Back
Why must you think about your safety when you help a person who is hurt?
Back
If you help at an accident, you should first check if the area is what?
Back
Which of these is a danger in a house?
Back
If you see a pile of toys left on the stairs, what should you do?
Now think about what you, or a trusted adult could do to make the kitchen safer. You could note your ideas down.
Now you've learned about the dangers in the kitchen, think about what first aid skills you might use to help someone who has:
a burn
bumped their head
a cut that is bleeding a lot
Look at the first aid skills to explore what to do, or check what you have learned with the quizzes.
Learn
Use this activity to help children learn to spot dangers and stay safe.
Other sections that might interest you